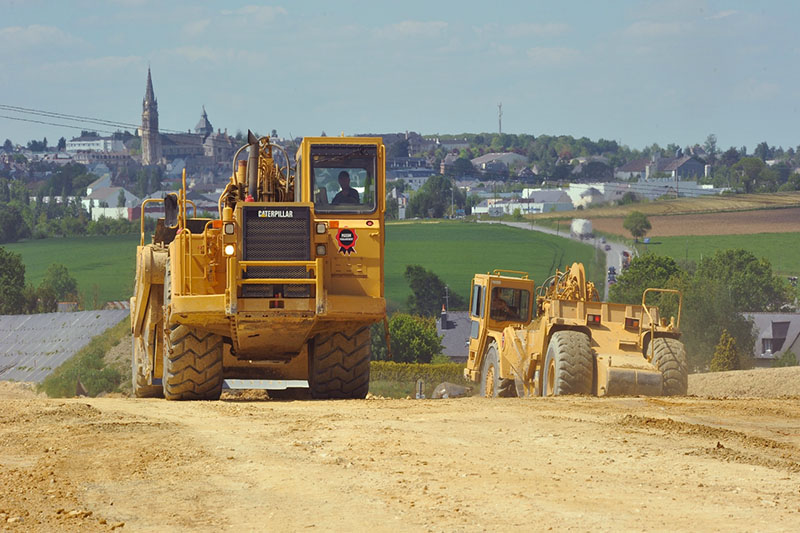 Created in 1929, Groupe Pigeon was built and developed around our original business: quarrying. At the end of the 1950s, the first managers of Groupe Pigeon, aware of the importance of having a strong complementarity between the upstream and downstream sectors, started to diversify, first in Public Works, then in the various industrial tools offering important outlets and internal synergies, such as ready-mixed concrete and the prefabrication of concrete elements.
Operation, construction, urban planning, environment, networks, and land development require multidisciplinary skills, which Groupe Pigeon has developed over the decades, while maintaining our founding and integrating upstream-downstream logic around the Quarries— Public Works—Concrete triptych.
In a changing world, Groupe Pigeon is constantly transforming, developing and optimizing our product and service offering to:
respond to these changes,
capitalize on the new challenges that environmental, energy, and digital transitions represent for our regions,
pursue the excellence that drives both its products and services, including with the various stakeholders with whom we interact on a daily basis.
Faithful to the entrepreneurial spirit that has animated it since its creation, and with its many complementary areas of expertise, today Groupe Pigeon is one of the major industrial players in regional development in France's Greater West.
Key dates of Groupe Pigeon
1929 : Creation of the company Carrière Pigeon
1957 : Creation of the public works business
1967 : Creation of the lime business (limestone extraction and transformation into quicklime)
1972 : Creation of the Concrete business (ready-mixed concrete, breeze blocks, slabs and pipes)
1987 : Creation of the holding company Pigeon Entreprises
1990 : Creation of the building materials trading activity
1993 : Creation of the heavy prefabrication of concrete elements activity
1994 : Creation of the Laboratoire Carrières Béton Travaux Publics (LCBTP) business
2008 : Creation of the company Ouest Formation
2016 : Creation of the constituent divisiones of Groupe Pigeon: Quarries, Public Works, Concrete, Prefabrication, Building Materials Trading.
2017 : Implementation of the Excellence 2020 Strategic Plan
2018 : Sale of the Building Materials Trading business
2021 : Implementation of the Pigeon 2026 Strategic Plan with a new logo and new business line names: Aggregates & Environment, Infrastructure & Works, Construction & Concrete, Engineering & Services.