A triple responsibility: economic, environmental and social.
Groupe Pigeon's priority is to meet the expectations of our customers and civil society in the most responsible way possible. Groupe Pigeon's commitment to sustainable development is based on five strategic challenges:
Respect for people
Preserving the environment and natural resources
Waste recovery
Optimizing social links and enriching human resources
Excellence in safety and risk management.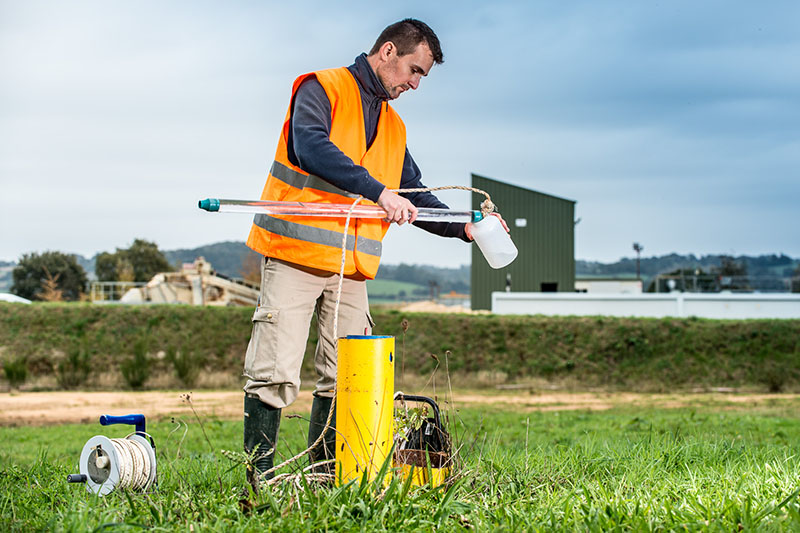 Acting responsibly
For all these issues of sustainable development and smart working, Groupe Pigeon carries out its activities responsibly, respecting the various stakeholders, the men and women who make up the Group, its customers, its partners, but also all the people in civil society with whom it has a direct or indirect relationship.
Groupe Pigeon is a solid player, anchored regionally, proud of its origins and its values. It is driven by a clear vision: to make our regions work smarter.
This systemic conception of the regions in which Groupe Pigeon intervenes necessarily involves networks, proximity, and synergies with all the actors concerned, oriented towards sustainable development.
The responsibility of Groupe Pigeon is materialised by the CSR policy that it applies within the different entities, and which is based on 8 founding values: Quality, Proximity, Safety, Innovation, Sustainability, Initiative, Agility, Eco-responsibility.
Summary diagram of Groupe Pigeon's CSR positioning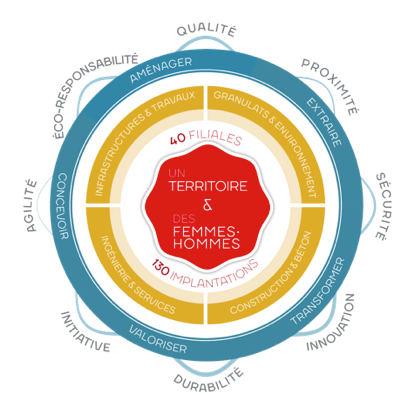 Groupe Pigeon's commitment to CSR reflects its desire to act in favour of the preservation of the environment through economic management and reliable and efficient industrial processes in terms of energy and ecology.
Groupe Pigeon's commitment is based on seven strategic areas, each of which is subdivided into three structural actions: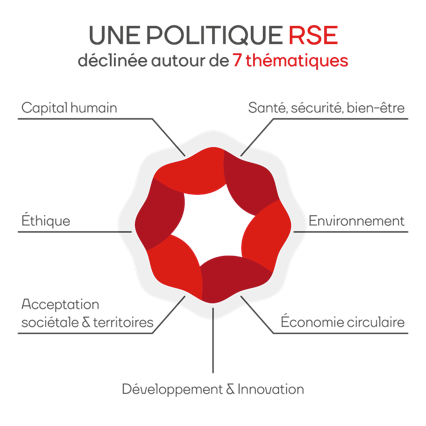 Human capital: Attracting talent, retaining employees, promoting and developing talent.
Health, safety and well-being at work: Optimize health and safety conditions, reduce accidents at work, reduce absenteeism.
Environment: Reducing greenhouse gases, optimizing the energy efficiency of industrial activities, preventing, treating and recovering waste and water resources.
Circular economy & recycling: Developing the circular economy, reducing the consumption of raw materials, Optimizing recycling.
Develop & innovate: Promote and support the digitalization of businesses, develop innovative offers, optimize the sustainability of products and technical solutions (recycling and short circuits).
Societal acceptance and regions: Being an important player in local life, improving the acceptance of our activities, protecting biodiversity and ecosystems.
Ethics: Preventing and fighting corruption, preventing tax evasion, ensuring good purchasing practices.
For all these issues, Groupe Pigeon is multiplying local initiatives in a dynamic of continuous progress.
On a daily basis, Groupe Pigeon strives to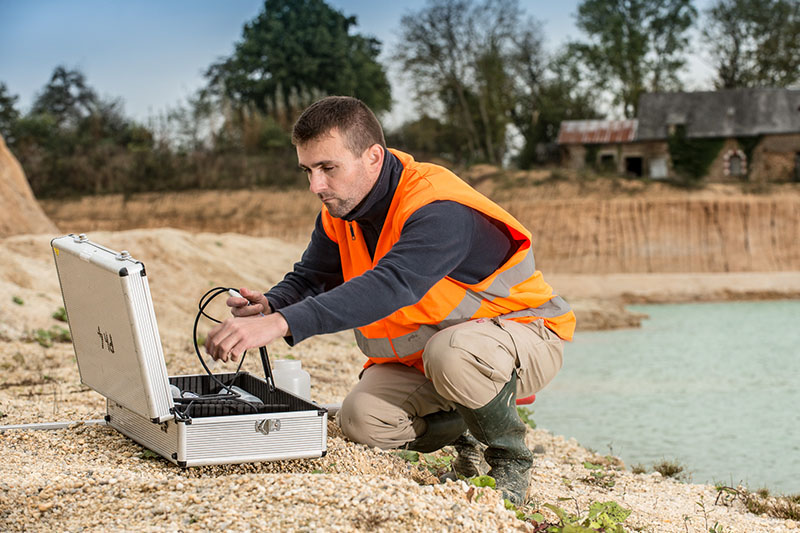 Preserve the environment by reducing emissions and processing construction waste.
Promote a circular economy, by optimising the use of resources, short circuits and technical solutions in terms of recycling in particular.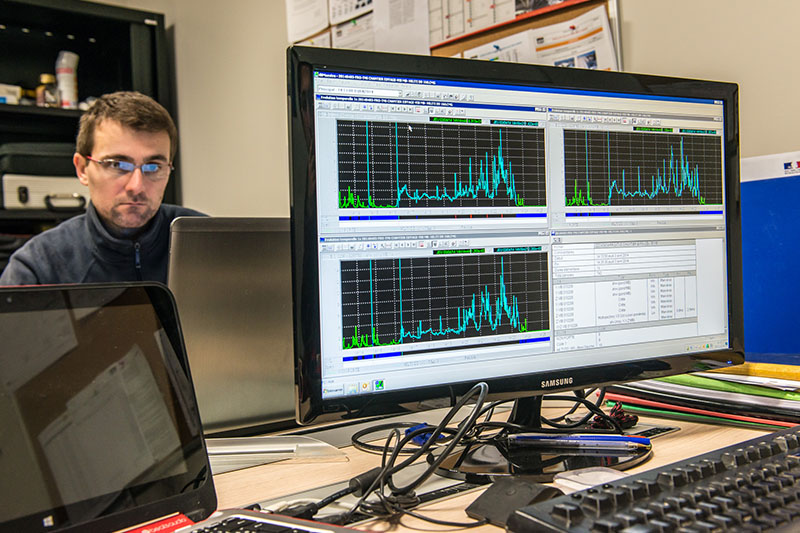 Optimize respect for social issues among our employees and more generally among the various stakeholders (customers, partners, and suppliers).